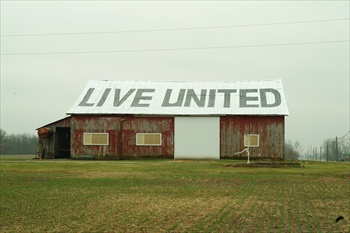 Since 1923, the United Way of North Central Iowa has been involved in the business of improving our local community.  In 1923, the Mason City Chamber of Commerce recognized the need to create a subdivision that met the changing social needs of Mason City citizens.  A Mason City Community Chest, modeled after a successful Community Chest operating in Cleveland, Ohio, was established to provide support and assistance for citizens in need through raising and allocating funds.  Five social agencies were the charter members of the Community Chest.  
Though the Community Chest name has changed over the years from Mason City United Fund in 1965 to the United Way of Mason City in 1973, to the United Way of Cerro Gordo county in 1980, to its current name, the United Way of North Central Iowa in 1991, the mission and values have remained true to its original ideals.  With four priority areas, Investing in Children & Youth, Community Basics, Prevention & Reduction of Substance Abuse and Maximizing Independence, by focusing on Health, Education and Income.  United Way is still focused on bringing resources to community members who are in need and supporting preventive services to help improve the community in the future.  
With the support of our generous community and extremely dedicated volunteers, the United Way of North Central Iowa has raised over $5.3 million over the five campaigns supporting 35 Partner Agency's health and human service programs.  The United Way of North Central Iowa historically has shown low overhead and administrative costs, ensuring much-needed funds circulate back into the community to meet our area's most pressing human care needs.  United Way of North Central Iowa is working to advance the common good by focusing on Education, Income, and Health. These are the building blocks to a good life.
We can't do it alone.  None of these wonderful programs could have been possible without your generous support.  We thank you for being part of our work both in the past 85 years and as we embark on a new future. Our goal is to create long-lasting changes that prevent problems from happening in the first place. We invite you to be part of the change. Together, united, we can inspire hope and create opportunities for a better tomorrow.